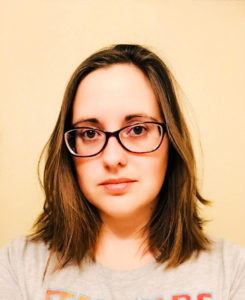 Holly Lyn Walrath's poetry and short fiction has appeared in Strange Horizons, Daily Science Fiction, Luna Station Quarterly, and
elsewhere. She is the author of Glimmerglass Girl (Finishing Line
Press, 2018). She holds a B.A. in English from The University of Texas and a Master's in Creative Writing from the University of Denver. Find her on Twitter @HollyLynWalrath or at www.hlwalrath.com.
Read more by this author: