technical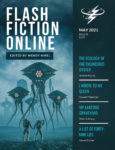 13 Fundamental Tips for Writing Flash Fiction. Because writing a story in 500-1000 words ain't no easy task!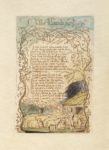 Venerable poet William Blake, author of sometimes mysterious and sometimes brilliantly simple works, was a self-publishing super hero who might serve as an inspiration to would-be self-publishers. He's perhaps best known for his illuminated "Songs of Innocence" (example plate below) and "Songs of Experience." He had a soup-to-nuts approach to publishing, illustrated by the unpoetic […]
Support Flash Fiction Online
Flash Fiction Online is a free online magazine that pays professional rates. So how do we make that happen? It's due to the generosity of readers like you.
Here are some ways you can help:
Sign up to become a monthly donor and gain access to exclusive Patron rewards like manuscript critiques, insider submission statistics, the Editors' Wishlist, free downloads of our current issue, and Ask Me Anything chats with the FFO staff. Read more…
Subscribe to FFO.
Never miss an issue! E-reader formats delivered to your inbox. Available from WeightlessBooks.com
Buy our issues & anthologies.
Each of our issues and anthologies are available in convenient e-reader formats (epub/mobi/pdf). Available from the Flash Fiction Online Store and WeightlessBooks.
Donate.
Consider a one-time gift that fits your budget.
Advertise with us.
Have a product, service, or website our readers might enjoy? Ad space available on the website and in our e-reader issues. Sponsored posts opportunities are also available. Learn more…
Spread the word.
Love one of our stories or articles? Share it with a friend!